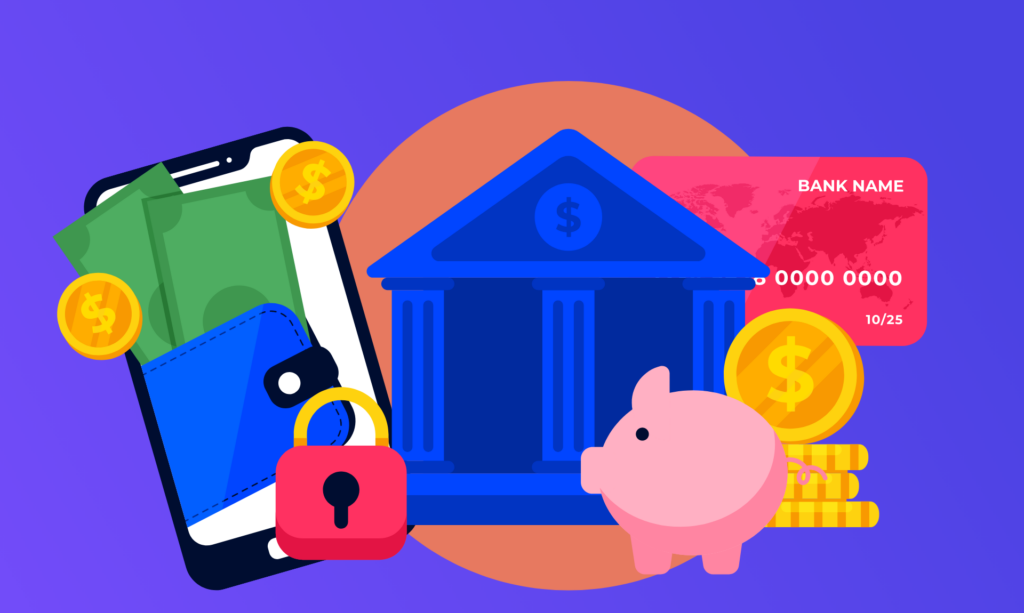 In an era dominated by digital natives and an increasing preference for digital-only experiences, the banking industry faces the challenge of meeting evolving customer needs while simplifying the complexities associated with financial products.
This shift in consumer behavior highlights the importance of providing robust digital banking services to cater to the needs and preferences of this growing population. It also highlights the need for innovative approaches that cater to their preferences and deliver seamless, user-friendly experiences.
According to a report, nearly 50% of consumers are interested in digital-only banking. Traditional human-driven sales processes often fall short, leading to issues like misinformation, manipulation, and high training costs. However, the advent of generative AI presents a revolutionary solution.
Tackling Complexity: Simplifying Banking Products
Banking products, ranging from credit cards to mortgages, can often be overwhelming and difficult for consumers to understand. The terms, conditions, and various options make it challenging for people to determine what truly suits their unique financial situation, preferences, and needs.
Harnessing AI for Precise, Tailored Advice
Human-driven sales processes come with their own set of challenges. Sales representatives may unintentionally provide false information or manipulate prospects to meet sales targets, leading to a breach of trust. Moreover, the constant need for training, knowledge updates, and high turnover rates add to the overall cost of maintaining a workforce.
Imagine a scenario where an AI Advisor can accurately understand consumer needs and provide tailored advice instantaneously and at scale. Generative AI has the potential to achieve that – AI Advisors can comprehend consumer preferences, financial goals, and their risk appetite, which enables them to offer personalized recommendations and financial advice that aligns with each individual's unique circumstances.
Let us look at two examples and understand how Generative AI can help create a personalized customer experience.
Example 1:
Imagine a scenario where a customer is on the hunt for the perfect credit card. They're faced with a sea of options and overwhelmed by all the different terms and conditions tied to each card. But here's the twist: the bank comes to the rescue with an AI Advisor powered by Flyfish Consultative Sales AI.
With this cutting-edge technology, the bank can analyze the consumer's unique context and goals, and whips up personalized credit card recommendations tailored to the their needs. It's like having a financial advisor right at their fingertips.
Not only does this make things simpler for customers who don't have to physically visit a branch, but it also allows banks to dish out customized offers, boost customer engagement, and drive up customer satisfaction. It's a total game-changer that transforms how banks connect with their customers.
Example 2:
Picture this: A consumer wants to buy a house worth $750,000 in the United States. But navigating the financial waters to achieve this goal can be a daunting task. An AI-powered Financial Advisor understands the consumer's financial data, income, savings, and spending habits. On the other hand, it takes into account the real estate market trends, interest rates, and mortgage options available. With all that data, the Consultative Sales AI generates personalized financial advice tailored specifically to help the user realize their dream of owning that $750,000 home.
With this, the consumer gets access to a wealth of insights and recommendations to make informed decisions about saving, investing, and budgeting. It also guides them on the best ways to grow their savings, improve their credit score, and identify the ideal mortgage plan to suit their needs.
Introducing Consultative Sales AI from Flyfish
Consultative selling, which focuses on understanding the customer's needs and providing personalized recommendations, can be a game-changer in the banking industry.
With Flyfish, the first-ever Generative AI for Sales, you can create a consultative banking experience that leaves a lasting impression in your customer's minds. Imagine having AI Banking Advisors at your fingertips, enabling you to deliver personalized experiences that truly resonate with your customers. Flyfish makes it possible.
But it doesn't stop there. Flyfish helps you to enhance your customer's banking experience and reduce customer acquisition costs (CAC). You'll build trust and loyalty by engaging in meaningful conversations tailored to their needs.
Don't miss out on this opportunity to revolutionize your customer experience. Get in touch with us today and let Flyfish unlock the full potential of your business.