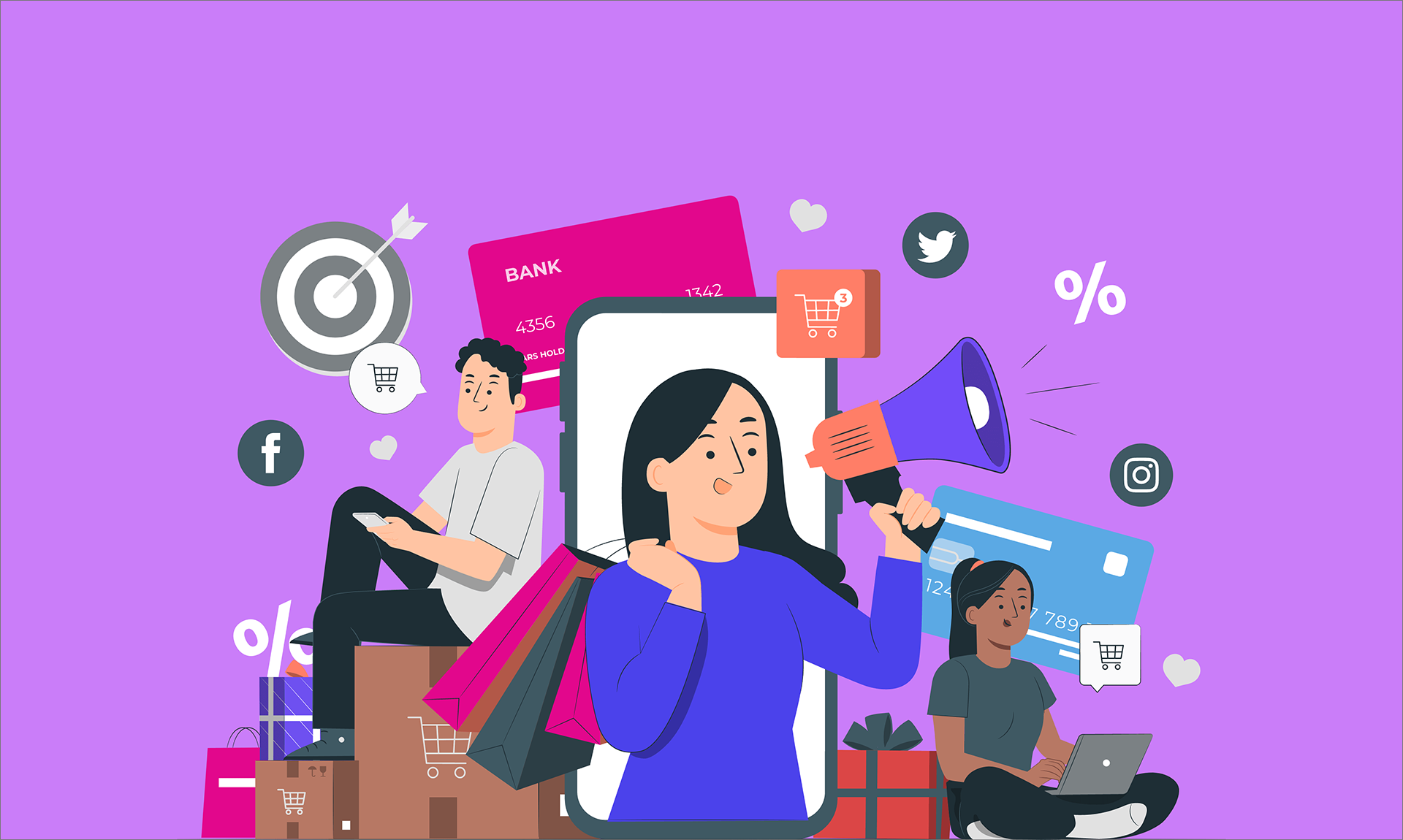 Customers have taken a drastic shift to digital in the last few years. For businesses, it means rapid innovation of digital experiences to keep up with customers' changing needs and rising expectations. For customers, it's at least one less trip to the physical store – no more waiting in billing queues or dealing with crowded bank branches.
Naturally, digital advertising plays a big role in shaping brands and expanding their reach to digital natives. However, strict privacy regulations, fierce competition, and changing expectations of customers affect the return on ad spend and slow down digital transformation. As a result, marketers must rethink their strategy and ramp up their presence on digital platforms, enhance customer engagement, and capture data in more innovative ways.
Challenges for Marketers
In the extremely competitive world of digital advertising, producing a positive marketing ROI is getting increasingly difficult. It is challenging to generate a favorable return for a variety of reasons.
1. The high cost of advertising
According to Insider, in 2022, Meta's cost per thousand (CPM) increased by 61% YoY, reaching an average of $17.60. Meanwhile, Google also saw an increase in CPM of 75% YOY on display ads, while search ad cost-per-clicks (CPCs) were up by 14% YOY.
As a result, marketers need to find more effective ways to improve conversions and increase their return on ad spend. The Drum lists a few factors that contributed to the rise in advertising expenses:
With no clear baseline pricing, new advertising networks like TikTok and Snapchat are facing severe price volatility, as demand increases
2. Apple's recent changes to ad targeting and privacy policies are making it difficult (and expensive) to reach audiences on social platforms, including Facebook
3. Rising investment in connected TV is driving up ad prices on channels like YouTube
2. Evolving customer expectations
The new generation of customers builds trust based on the quality, responsiveness, and consistency of their experience with brands.
For instance, a typical bank website is said to have over 337 web pages and complicated navigation, making it difficult for visitors to find information. In buying a home, for instance, you need to navigate a maze of lending websites or meet real-estate brokers, lenders, insurers, and other professionals. Consumers seek a trusted expert who simplifies that maze and delivers personalized, distinctive, and advice-focused value instantly.
According to McKinsey, 2 out of 5 customers look for an alternative, when it becomes difficult to get immediate assistance online.
How are Marketers solving these challenges?
Marketers completely understand the pivotal role played by AI to enable tailored communication on digital channels. They also understand the limitations on 'basic' chatbots that were once considered to be their beacon of hope. Here's how marketers are harnessing newer tactics to unlock growth.
1. Using first-party data to improve targeting
Customers are more dubious about how brands utilize their data even though they expect more individualized purchasing experiences.
According to McKinsey, preliminary feedback on Apple's new privacy policy indicates that only 46% of customers will consent to being tracked. This number may even be lower in nations where users are particularly sensitive to privacy.
Using first party data, marketers can improve their odds of reaching the right audience with the right offer at the right time by using specific data points. Implementing personalization strategies requires that certainty.
2. Driving more sales with click-to-message ads
Let's say you are running a ad on Instagram. The ad directs prospects to an Instagram DM where you can help them ask more questions and address concerns. The likelihood of a purchase in this case is significantly higher. Facebook and Instagram allow businesses to run ads with 'Click to Message' CTAs.
This is a powerful feature, as Meta partners have reported up to a 3X conversion rate for Click-to- Message ads and a lower CAC compared to ads that direct potential leads to landing pages.
Users will be able to have a conversation with a bank without leaving their preferred app, resulting in a more seamless experience.
3. Providing tailored advice using AI
Today, customers not only ask about account balance or order status but also look for trusted advice from brand on a channel of their choice and in a language they speak. AI Sales Advisors on digital channels are better equipped to provide insights to strengthen customer relationships.
By harnessing the power of Generative AI and built-in domain knowledge, they can precisely understand what buyers are looking for and give recommendations that are just right for them.
Reshaping digital selling with Generative AI
Flyfish – Generative AI for sales, enables you to create a high touch, consultative selling experience on every customer touchpoint, such as web, mobile, WhatsApp, Instagram, Facebook Messenger, and others. This makes it easy for buyers to find the right product, ask questions, and decide quickly.
Brands across industry verticals can now create AI Sales Advisors in just a few minutes by ingesting product information from their e-commerce platform, collateral, website and other sources. Flyfish then marries this data source with domain knowledge and customer context to deliver a high touch experience.
Looking to build an AI Sales Advisor for your business? Get started now.