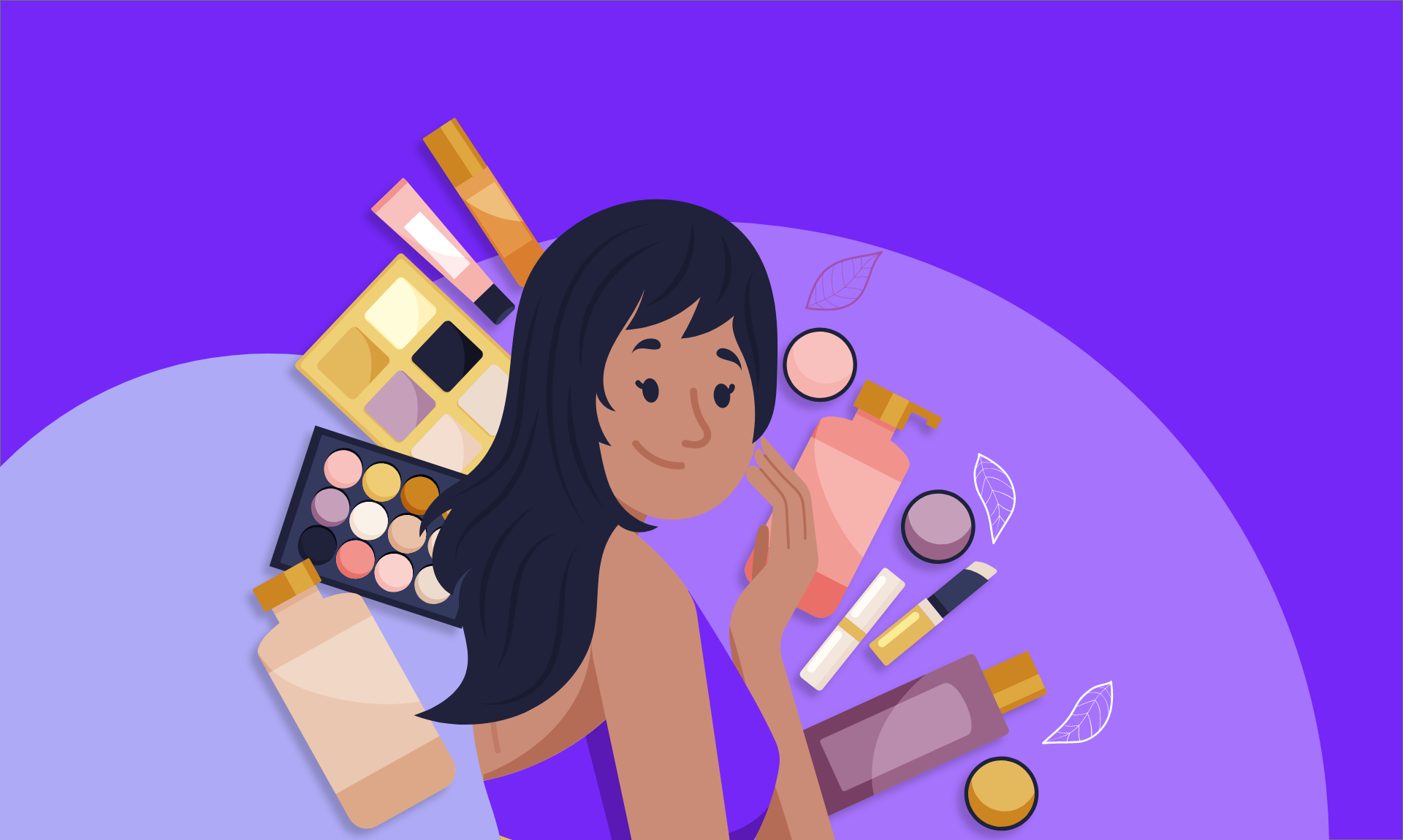 In this fast-paced and ever-evolving industry, beauty brands are constantly on their toes, striving to keep up with your ever-changing desires and preferences. Picture this: you have an important event coming up, and you're hunting for that perfect makeup product to complement your style and make you stand out in the crowd. We've all been there, and it's no small feat!
Imagine this: meet Emily Stratton, a vibrant 25-year-old project manager with an exciting invitation to a themed college reunion bash. She's thrilled about the event and determined to rock a jaw-dropping makeup look that matches both her outfit and the theme of the party. So, like any modern-day beauty enthusiast, she dives into the digital world of cosmetics, hoping to find her dream products online. But, the sheer number of choices blows her mind! With countless color palettes, makeup products, brushes, and accessories, Emily's enthusiasm quickly turns into an overwhelmed frenzy. The struggle is real.
Now imagine having a beauty advisor right at your fingertips, catering exclusively to Emily's needs and desires. This beauty guru is no ordinary one-size-fits-all expert. This advisor is all about personalization. With a few taps and clicks, Emily share details about her skin type, preferences, and, most importantly, the color of her outfit for the big reunion party. And just like that, the beauty advisor works its AI magic, analyzing the data and crafting tailored recommendations just for Emily.
The Limitations of Basic Chatbots and Website Search
Gartner featured an article about how basic chatbots struggle to address buyer needs, resulting in a poor shopping experience. Their limitations in understanding complex queries and adapting to conversational contexts lead to irrelevant responses and buyer frustration, repelling potential customers.
Additionally, inefficient website search hinder online shopping. They just can't handle our everyday language and often cough up unrelated or repetitive results. This frustration affects both shoppers and businesses, causing lost sales opportunities.
The New Era of Consultative Sales AI
Consultative Sales AI represents a new era where technology enables personalized and meaningful customer conversations with brands. It goes beyond traditional chatbots and search tools, focusing on empathizing with buyers, understanding their needs, and providing tailored advice to further enrich the shopping experience.
In this landscape, Flyfish emerges as a game-changer. This advanced AI solution offers a refined, consultative shopping experience far surpassing conventional shopping assistants. With Flyfish, it's not just about sales; it's about establishing lasting connections.
Flyfish enables hyper-personalized one-on-one, human-like conversations with buyers across multiple channels, such as web, mobile, and instant messaging platforms. This elevates customer satisfaction and gives brands a competitive edge. Flyfish provides well-informed, contextual advice that suits each buyer's unique requirements.
Let's look into a few use cases for Flyfish in the beauty & personal care industry.
Use Cases for Beauty & Personal Care Brands
Flyfish can help beauty & personal care brands to enhance their customers experience using AI beauty advisors that understand consumer needs and suggest products aligned with the customer's preference. 
Let's look at some of the use cases that showcase the value of integrating this cutting-edge technology into a brand's digital strategy:
A perfect beach wedding: An AI beauty advisor tailors product recommendations just for your consumers, suggesting makeup that can handle heat and humidity. Think lightweight, hydrating foundation, water-resistant mascara, and lip stain for a flawless look all day.
Hair Care Solutions: The AI beauty advisor assesses the consumer's hair type, scalp condition, and any concerns they have about their hair. Using this information, it suggests shampoos, conditioners, and other styling products from the brand's lineup. For instance, if a consumer is struggling to manage their frizzy hair, the AI beauty advisor might suggest a sulfate-free, moisturizing shampoo and conditioner to help define and enhance curls while reducing frizz.
Eyes that Pop: In this case, the AI advisor starts chatting with your consumers about their eye shape, the color of eyes, and what kind of makeup style they like. Based on all that info, it suggests the perfect eyeshadow palettes, eyeliners, and mascaras from their brand. It's all about making them look even more fabulous by complementing their unique features and giving them the exact look they want.
Tailored Sun Protection: The AI Advisor starts by asking about the consumers' skin type, the activities they do outside, and any specific concerns they have. With all that info in hand, the AI beauty advisor picks out the perfect sun protection products from their brand. For those who love water sports, it might suggest a water-resistant sunscreen with a super high SPF and broad-spectrum protection.
Pregnancy-Safe Beauty Routine: The AI advisor totally understands that expecting moms need extra care and safety in their skincare and makeup products. So, it chats with the consumer to learn about their specific concerns. Then, it suggests gentle and effective products that steer clear of parabens and phthalates. Based on what the consumer tells it, the AI beauty advisor might suggest a soothing belly oil to help with stretch marks.
The Future of Beauty Advisory: Generative AI
An article on BeautyInc indicates that Generative AI would influence the cosmetics industry in many ways. For instance, it enables personalized product recommendations and enhances customer engagement, paving the way for a revolution in how consumers shop for beauty products online.
Moreover, integrating Flyfish into a brand's digital strategy offers numerous benefits, including increased sales, reduction in CAC, and enhanced customer satisfaction.
Embrace Flyfish and Transform Buyer Experience
Introducing Flyfish, a powerful platform for cosmetics and beauty brands to create their own Consultative Sales AI. These AI advisors are crafted to guide shoppers towards their perfect products, giving your brand a distinctive edge in the industry and cultivating strong customer loyalty.
In the realm of personalized and high-touch experiences, Flyfish employs data-driven insights to steer buyers towards precisely what they need. By truly understanding each customer's unique requirements, Flyfish becomes a trusted advisor, forging deep and meaningful relationships with your customers.
Why wait? Embrace the future of customer experience with Flyfish today. Give your valued customers a personalized and top-tier consultative journey.